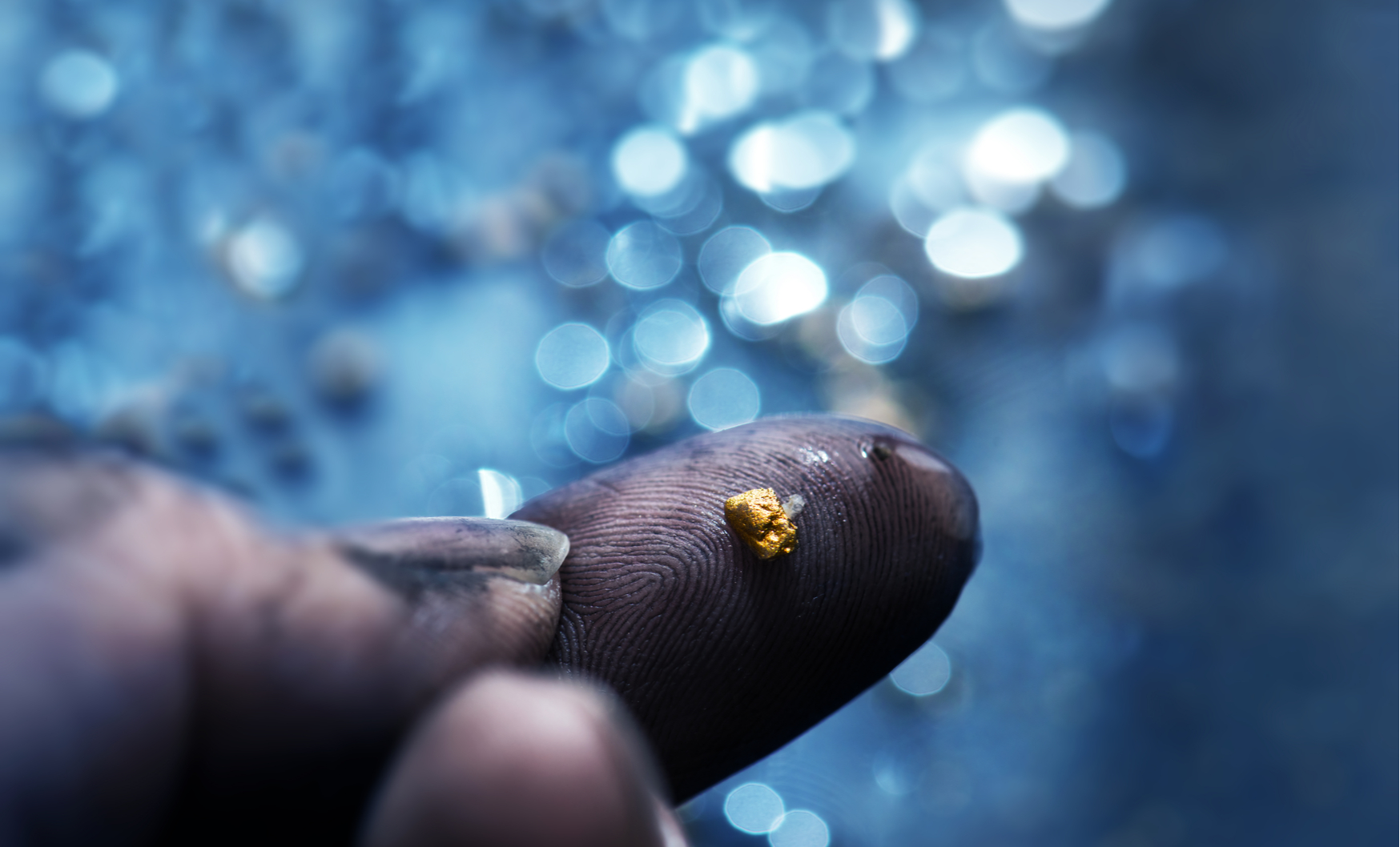 Source: optimarc / Shutterstock
Shares of White Gold Corp. (TSX-V: WGO) jumped 12 cents to $1.02 Thursday after the company announced the latest trench and surface sample results from its JP Ross property.
The company reported results from an exploration program in which it dug 62 trenches over 1,625 metres, including the most promising trench assays from the resource to date. On the recently-discovered Vertigo deposit, these included 24.86 grams of gold per tonne (g/t Au) over 7 metres and 83.13 g/t Au over 2.2 metres, adding to last year's assays of 23.44 g/t Au over 24.38 metres.
Other trenches returned less flashy, but nonetheless respectable, results. One trench on the Sabotage target came up with 2.69 g/t Au over 10m, while another on the North Frenzy target returned 2.48 g/t Au over 5 metres. The Topaz target returned only 0.37 g/t Au over 18 metres.
CEO David D'Onofrio cheered the "ultra-high grade results," saying the company is confident that the "abundant high-grade gold mineralization is part of a robust regional … system." He was understandably excited about Vertigo in particular, saying that the 1,500-metre trend "appears to be a source of the rich placer production in the area."
The company began drilling the JP Ross property and its White Gold property back in June, and since then has steadily been working to pinpoint gold trends on both. The latter hasn't returned any results yet other than its 1,039,600 indicated ounces of gold, but the company has identified a few encouraging targets through soil exploration on the property.
White Gold Corp. stock has declined 57 cents from the beginning of the year, hitting a 52-week low Wednesday at 88 cents a share. Perhaps these latest results will restore investor confidence that the company is sitting on a significant resource or two.