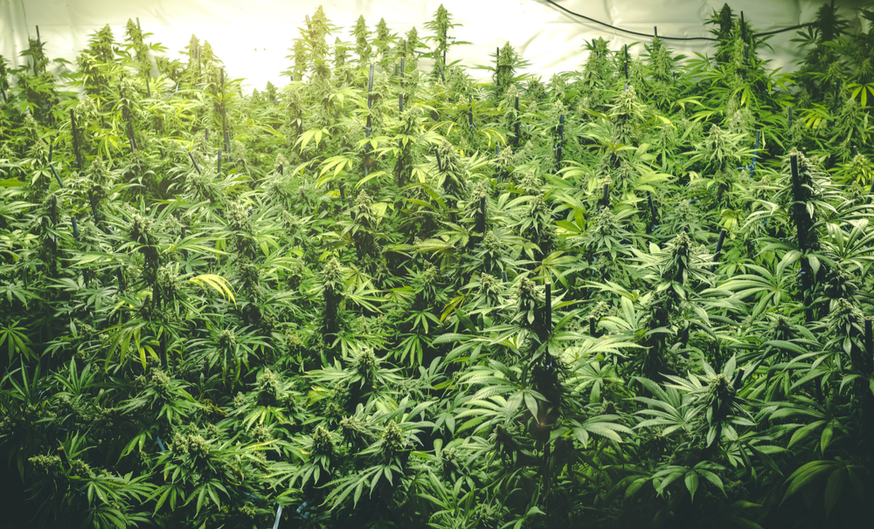 As the second-largest marijuana producer in the world, pot stock investors are betting big on the success of Aurora Cannabis (TSE: ACB). But after the company's May 14 release of their Q3 earnings report was met with a lukewarm reception, many are wondering what's next for the Canadian weed titan.
Though the company reported a gross revenue boost of C$16.1 million up from last year's Q3—and a 20% increase from last quarter—their loss numbers leave something to be desired. Aurora's losses have quadrupled during that time frame, up to C$160.1 million, much of it the result of the company nearly operational costs. Even taking Aurora's numerous recent acquisitions into account, reported losses were substantially higher than investors had anticipated.
As a result, the market responded by kicking the weed industry's rising star down a peg, falling 2 percent to $8.15 a share. Since then, the stock has recouped some of that loss; at the time of writing, shares are at a tentative $8.49.
The situation is far from dire, but it's clear the company is simply taking too long to turn a profit than some investors are comfortable with. Addressing these concerns, CFO Glen Ibbott expressed confidence that the company would move into the black in the "near term."
It's hard to deny that Aurora has interesting prospects on the horizon. Chief among these is the company's announcement of an "exclusive, multi-year, multi-million dollar" partnership with UFC to advance the research on CBD's effect on athlete wellness and recovery. Led by Dr. Jason Dyck, a professor at the University of Alberta and independent director on Aurora's board, researchers aim to demystify the science surrounding CBD and advance its use in sports. This high-profile partnership may be just what the Aurora and the CBD market need to further legitimize cannabidiol and make inroads in the mainstream fitness and sports medicine industries.
In addition, Aurora is one of only three marijuana producers to win a public tender to cultivate and distribute medical cannabis in Germany, along with Aphria and Wayland. Their quarter-over-quarter growth for the international market is already at 40%, and as an early leader in the German market, projected to reach values as high as $8.6 billion by 2026, Aurora is in a strong position moving forward. As they make moves to enter into the American market, it will be interesting to see how they fare.
Investors may also be encouraged by a 26% decrease in marijuana production costs over the last three months, down to $1.42 per gram. Still, as Jonathan Cooper points out at Seeking Alpha, the company is currently trading at 17 times its 2020 sales as estimated by analysts. Aurora's bottom line may well be entering into positive territory next quarter, but tentative investors will be waiting for continued, shrewd execution on current expansion and cost-cutting plans before they jump in.