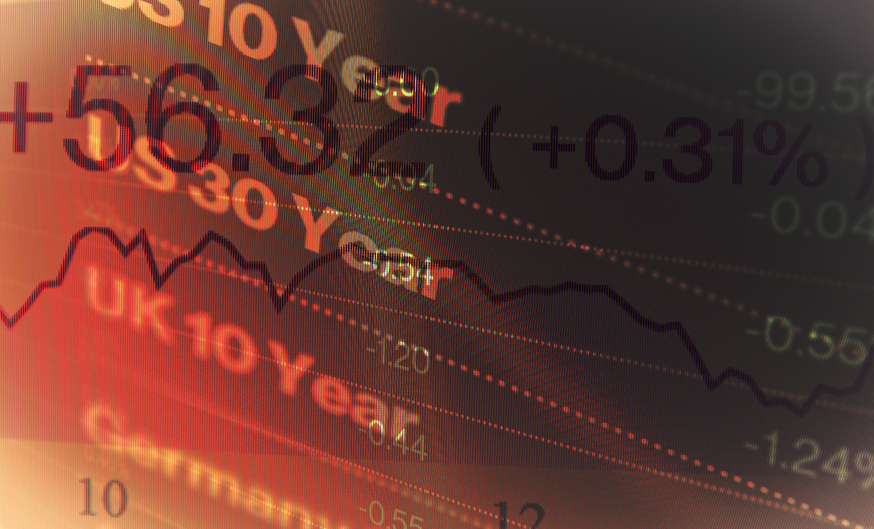 On Thursday, May 14, the U.S. 10-year treasury yield fell to 2.306%, its lowest level since mid-2017, amid a market increasingly pessimistic about the prospects of a drawn-out U.S.-China trade war.
It's a standoff in which neither party show signs of backing down, rankled by Trump's recent move to put Chinese telecom giant Huawei on a blacklist and an assertion by the Chinese Ministry of Commerce spokesperson Gao Feng that the U.S. must adjust its "wrong actions" before talks can proceed. As meetings stall, Trump throws a $16 billion bone to struggling U.S. farmers, and economy growth wobbles.
The 10-year treasury yield is often seen as a tool to take the temperature of current market conditions, an indicator that tends to follow macro-level shifts in confidence. Treasury notes offer stable returns, making them attractive during times of economic uncertainty. When volatility increases, investors seek out low-risk options. Demand for Treasury products increases in turn, and bidders are willing to pay above face value, pushing the yield down.
Another measure experts watch for signs of an impending recession is the "yield curve" between 3-month and 10-year Treasury notes. When the 3-month yield surpasses the 10-month yield, it signals that investors are opting into the low-risk safety of long-term bonds over short-term ones—essentially, betting that things are going to get worse before they get better.
Right now, the 3-month Treasury note is sitting at 2.363%, just barely below the 10-year —if that gap doesn't correct and instead continues to widen, it may be a strong indicator for a recession. As William Watts writes for Marketwatch, "Data from Bianco Research shows that the 3-month/10-year curve has inverted for 10 straight days six or more times in the last 50 years, with a recession following, on average, 311 days later."
That said, the curve last inverted back in March. Time will tell whether the doomsayers are correct, but Whether or not you're bracing for an imminent downturn, stocks are getting hit hard. It looks like high time to buckle up, because the markets may be in for a bumpy ride.