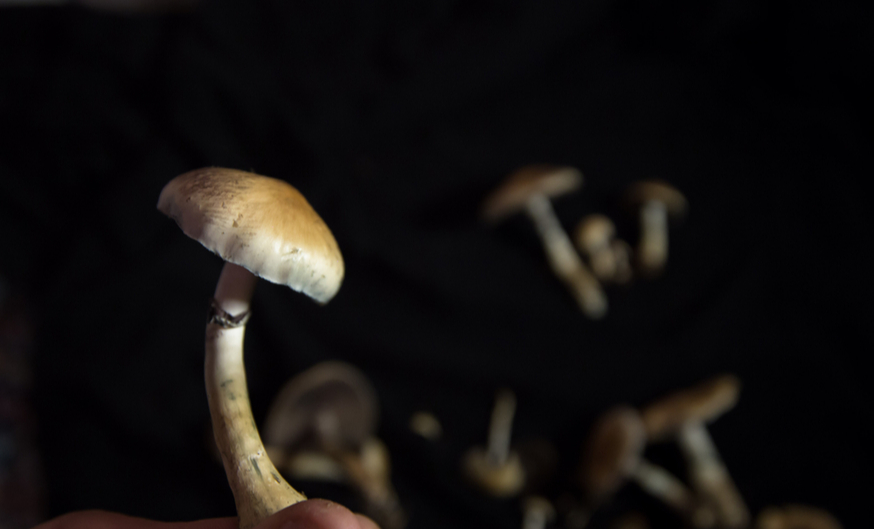 Image source: Andre B. Adur, Shutterstock.com
Psychedelic-assisted therapy provider Numinus Wellness Inc. (TSX-V: NUMI) had a busy first day on the TSX Venture Exchange Wednesday in an exciting development for a budding new sector.
Today, the Vancouver-based firm became one of the first publicly-traded psychedelic companies in North America, and investors seem interested. The stock closed at $1.03 on 16.88 million shares, remarkable traffic for a junior company in a little-known industry.
Numinus joins a growing field of companies hoping to take advantage of the FDA's "breakthrough therapy" designation for many psychedelic drugs in order to provide therapeutic benefits to customers once approved by regulators. The company was issued a dealer's license under the Controlled Substances Act last July, which it says allows it to "test, possess, buy and sell MDMA, psilocybin, psilocin [the compounds found in hallucinogenic mushrooms], DMT and mescaline." It also adds that it hopes to amend its license soon to include research and development, import and export, and packaging and labelling, with the goal of becoming the world's largest marketer and distributor of psychedelics.
"This is an exciting day for all of us at Numinus," CEO Payton Nyquvest said in the release, "We are on a mission to help address the universal desire to heal and be well. We are looking for like-minded investors who share our belief that new approaches and new ways of thinking are needed to supplement existing options."
Over the past few years, psychedelics have been gaining traction as potential tools to treat stubborn mental health issues like PTSD, depression, addiction, and anorexia. A growing body of research indicates that the therapeutic benefits of these drugs could be significant, especially for MDMA and psilocybin, though these drugs are likely still a long way off from outright approval.
Numinus splits its strategy into three prongs. The first is Numinus Wellness, which operates a stand-alone centre currently offering integrative therapies, which it says will begin offering psychedelic therapies once regulation moves forward. The second is Numinus R&D, which the company says "is creating partnerships with leading research groups to advance practice and understanding in the space." Finally, there's Numinus Bioscience, the body which has acquired licenses by Health Canada to research these drugs.