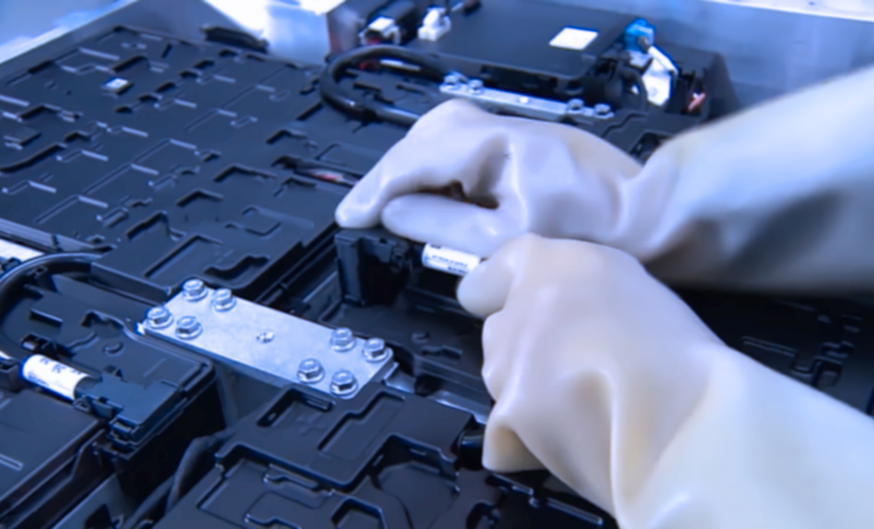 Image: Fishman64, Shutterstock.com
Shares of Neo Battery Materials Ltd. (TSX-V: NBM) rose 10 cents on Thursday on 4.8 million shares after the company announced that it has received a sample order for its silicon anode prototype from "a major U.S.-based solid-state electrolyte (SSE) developer."
"Following our interest from the first solid-state developer, NEO has garnered the attention of another major solid-state electrolyte developer for the Company's proprietary silicon anode materials," Neo Battery CEO Spencer Huh said in the release. "For the industry to bolster the safety and increase the magnitude of energy density of current lithium-ion batteries through solid-state technology, the implementation of high loading of silicon in the anode component must arise as an essential preliminary step before the full runway of solid-state battery commercialization. At NEO, our team is refining the technology for batteries with conventional liquid electrolytes that are mass-used in electric vehicles, but we concurrently recognize the importance of the solid-state direction the industry is moving towards."
Neo Battery says that current lithium-ion batteries use liquid electrolytes to transport ions between their cathodes and anodes. However, these liquids are dangerous due to their combustibility, leading the industry to seek to move toward solid-state electrolytes.
Neo has recently received multiple requests for their silicon anode prototypes from manufacturers, an encouraging trend for investors. The company also recently upscaled its semi-commercial scale pilot plant to produce 120 tons per year, a 12-fold increase from its original capacity.
Shares of Neo Battery rose steeply in June, and since have been up and down, closing at 89 cents on Thursday.