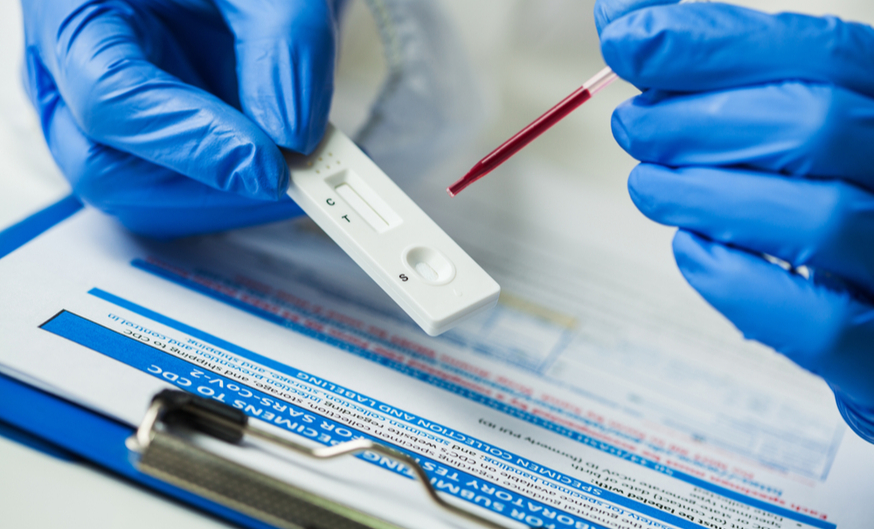 Image source: Cryptographer, Shutterstock.com
Shares of Halifax-based healthcare diagnostics company MedMira Inc. (TSX-V: MIR) rose 11 cents on 14.8 million shares on Thursday following the company's announcement that it has received the regulatory European CE (Conformité Européene) mark for its COVID-19 antibody test.
The mark certifies that MedMira's "REVEALCOVID-19 Total Antibody Test" conforms to essential EU regulations for in vitro diagnostic medical devices. In the release, MedMira CEO Hermes Chan, called the event "a significant milestone for the company," adding that the test "will provide immediate information to physicians and healthcare providers to assess the total antibody status in patients who have been infected with the SARS-CoV-2 virus."
MedMira develops instant disease diagnostics to healthcare provides, including HIV and hepatitis C, though only announced it had developed a COVID-19 test in mid-April. The test uses MedMira's "Rapid Vertical Flow" technology, which uses specific antigens to quickly reveal biomarkers for disease, without the need for specialized training or equipment. The company says its REVEALCOVID-19 test takes less than three minutes to deliver results. Currently, the test is under FDA review for Emergency Use Authorization, on an uncertain timeline.
Prior to announcing its COVID-19 test, shares of MedMira traded pretty consistently around 2 cents per share. Since then, it has risen to 38 cents per share.