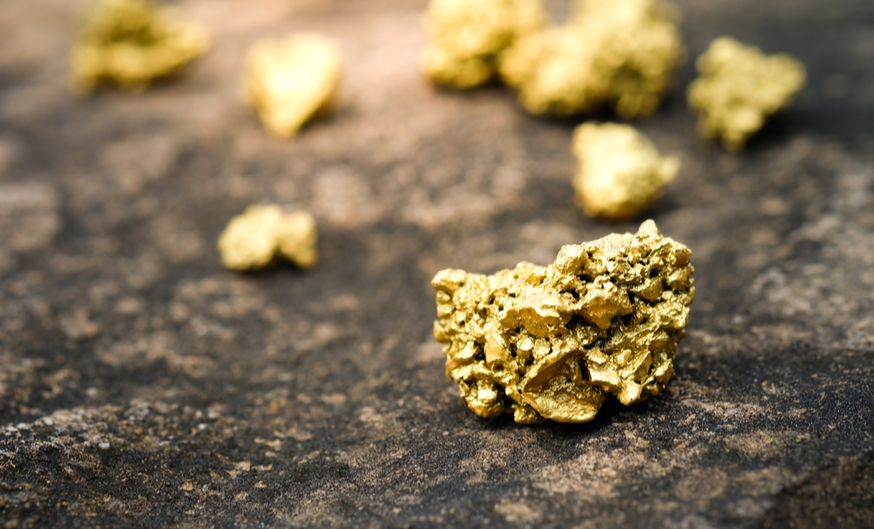 Source: Phawat, Shutterstock.com
Shares of Great Bear Resources Ltd. (TSX-V: GBR), one of the top performing mining stocks of 2019, got another bump on Monday after the company reported encouraging new assay results from its ongoing 200,000 metre drill program at its Dixie project in Red Lake, Ontario.
These latest results focus on drilling in the project's newly-designated Gap zone between the Bear-Rimini and Viggo zones, as well as expanding the Auro zone and the Bear-Rimini zone, the latter of which previously came back with 12.33 grams of gold per tonne (g/t Au) over 14.00 metres.
In this round, Great Bear intersected 16.80 g/t Au over 4.14 metres in the Gap zone, 48.67 g/t Au over 8.70 metres in the Auro zone, and 1.13 g/t Au over 41.80 metres in the Bear-Remini zone.
It's another set of remarkable results from a project that has propelled Great Bear into the spotlight. In Aug. 2018, the company's stock doubled in value over just two days after the company intersected 26.91 g/t Au over 16.35 metres in the Hinge zone. Since then, it has continued to drill the property, and has reported a number of high-profile results with excellent grades.
The stock made its most dramatic jump since last year after initial drilling in the Auro zone intersected grades including 101.71 g/t Au over 1.50 metres, peaking at $9.30 per share a couple weeks after. Since then, slightly more modest results have tempered excitement for the stock, though it began to rise again in late November.
On Monday, Great Bear Resources shares are up 20 cents to $7.89 per share following the latest assays.