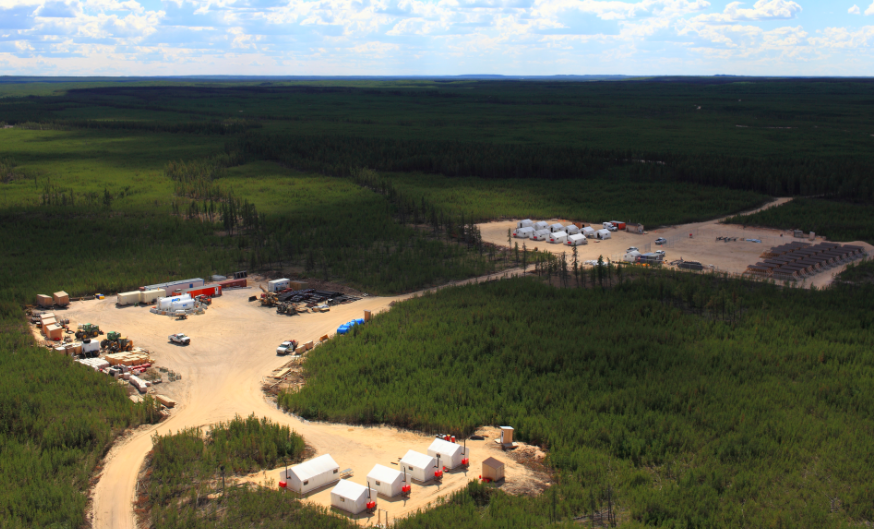 Triple R deposit, image courtesy Fission Uranium Corp. ©2020
Shares of Fission Uranium Corp. (TSX: FCU) dropped 5.5 cents on a volume spike of 6.3 million shares Monday after the company announced a $15 million bought deal offering led by Eight Capital.
The company plans to issue 54.55 million units of the company at 27.5 cents each. Units will each consist of a common share and a warrant, exercisable at 41 cents for two years after the deal closes. Eight Capital is the co-lead underwriter and sole bookrunner for the deal, on behalf of a syndicate of underwriters that includes Sprott Capital Partners. These underwriters have also been granted an over-allotment option to purchase up to an additional 15% of the deal for 30 days after it closes.
Fission Uranium is an exploration company focused on developing its Triple R deposit located on the Athabasca Basin, the region known as the host of Cameco Corp.'s world-leading McArthur River and Cigar Lake uranium mines. The company filed an updated prefeasibility study for the project last November, which supported an underground mine with a pre-tax net present value of $1.33 billion and operating expenditures of US$7.18 per pound. Fission says that much of the proceeds from the bought deal will be used for ongoing development of the project.
In more recent news, the company appointed Ross McElroy as its CEO and chief geologist following the decision of Devinder Randhawa to shift to its advisory board. Mr. McElroy is a geologist with 30 years in the field, who's been with Fission since 2007.
Shares of Fission are down 2 cents year-to-date, and closed at 26 cents per share on Monday.