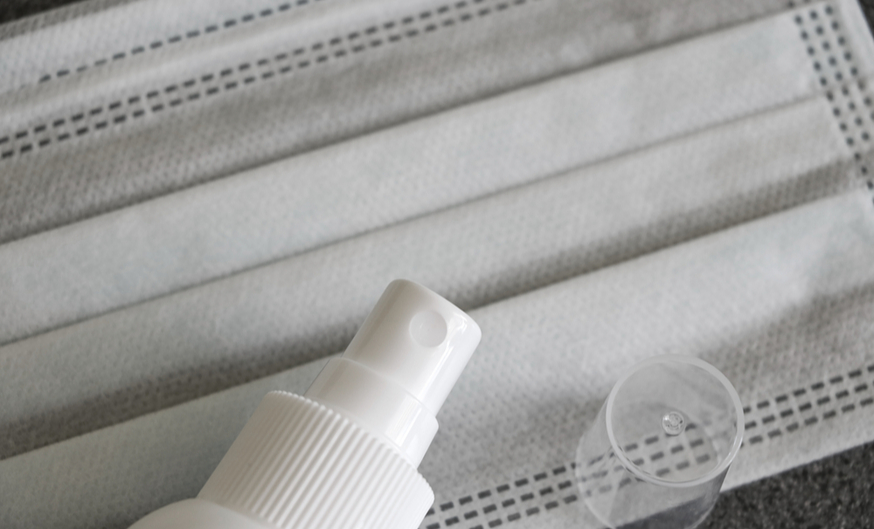 Source: kaskip, Shutterstock.com
Shares of Covalon Technologies Ltd. (TSX-V: COV), an Ontario-based medical technology company, are up 47 cents to $1.75 Wednesday afternoon following the company's announcement on Tuesday that it has developed a new antimicrobial sanitizer it hopes will help fight the coronavirus.
The new product, dubbed CovaGuard, is designed to kill pathogens "like COVID-19" on contact. Like everyday hand sanitizer, it uses a high concentrate of alcohol to immediately kill germs, but while with ordinary sanitizers, the alcohol evaporates quickly and stops killing microbes, CovaGuard uses a collection of active ingredients "intended to continue to remain active and provide sustained protection for days after the alcohol has evaporated." What's more, the compound works on skin and other materials "like medical masks and protective clothing."
Covalon says that the product "can be used to manufacture hand sanitizers, healthcare-personnel hand washes, surgical scrubs, first-aid antiseptics, and medical mask sanitizing sprays," and that it has already begun manufacturing a CovaGuard hand sanitizer and medical mask spray.
In a later announcement on Tuesday, Covalon was forced to slightly walk back the CovaGuard release, whose title the Investment Industry Regulatory Organization of Canada (IIROC) dubbed "overly promotional." They explained that while CovaGuard has been tested, per regulatory standards, on "surrogate pathogens that mimic the responses of coronaviruses to antimicrobials," it was not able to test against the COVID-19 virus itself, due to unavailability. At the request of the IIROC, Covalon said that "it is not making any express or implied claims that its product has the ability to eliminate, cure or contain the COVID-19 virus."
The clarification certainly doesn't seem to have dampened immediate investor enthusiasm for Covalon much, however, with shares up 36.7% today at the time of writing. Shares of the company have been struggling for months, taking a nosedive after the company revealed it would not be turning a profit in Q3 2019. But the latest news has pushed the stock back up to its position at the start of March.