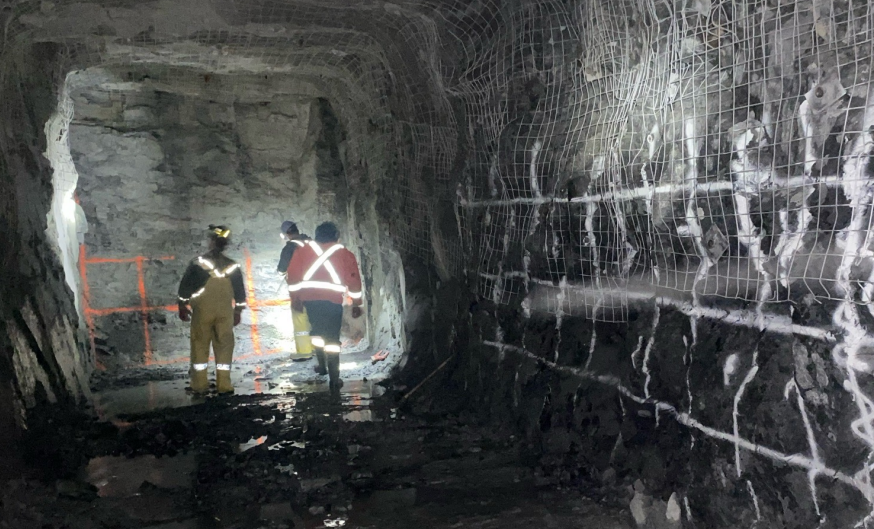 Image: Underground development at the Dome Mountain project, courtesy Blue Lagoon Resources Inc. ©2021
Junior gold explorers Blue Lagoon Resources (CSE: BLLG) announced a $5.5 million non-brokered combo financing on Thursday.
The company plans to issue 4.26 million flow-through units at $0.7425 each and 4.26 million normal units at $0.55 each. Both unit types will also include a half warrant, with full warrants exercisable at $0.75 for two years after the deal closes.
The order is led by a $1.5 million investment from Crescat Capital LLC. "Crescat is taking an activist approach to investing in the precious metals industry today," Crescat founder Kevin Smith said in the release. "Our goal at this stage of the cycle is to identify and invest in a portfolio of potentially big, high-grade discoveries in the hands of undervalued juniors where we can help unlock value."
"Crescat is very excited to help fund a very aggressive drill program at Dome Mountain this year," added Crescat technical advisor Quinton Henneigh, "One that could result in the recognition of Dome Mountain as a potentially large, high-grade gold system."
As part of an ongoing 20,000-metre drill program Blue Lagoon recently added a second drill rig to the Dome Mountain project, located 50 miles from Smithers, British Columbia. The current phase of drilling targets the project's Freegold target, following up on historically-sampled high-grade quartz-carbonate veins and findings from an airborne geophysical survey the company conducted last year. The company also recently began soil sampling just south of the Freegold target, as well as on the Boulder and Forks zones.
Shares of Blue Lagoon remained flat following the announcement of the private placement, but have risen nine cents since the company added the aforementioned drill rig on July 2. The stock closed at 70 cents per share on Thursday.