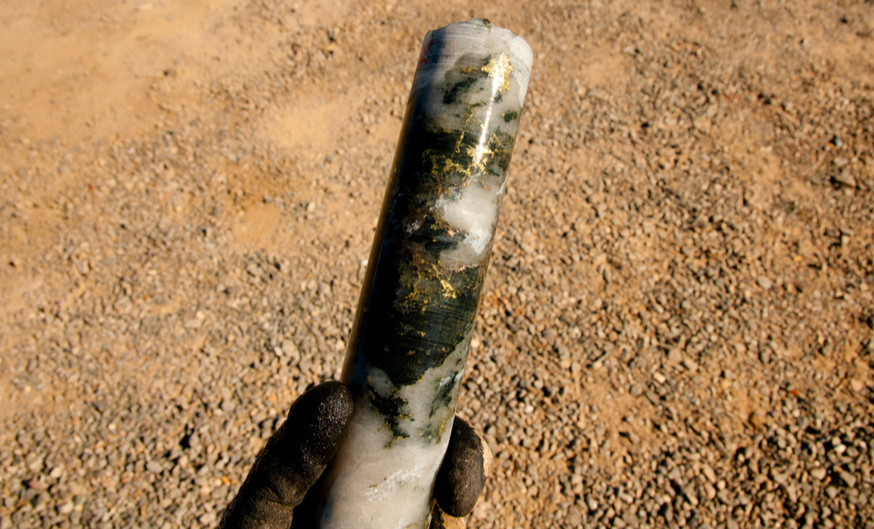 Source: Adwo, Shutterstock.com
Shares of Azimut Exploration Inc. (TSX-V: AZM) tripled in value Tuesday after the company announced it had hit excellent grades in the company's first drill program at its Elmer property in the James Bay region of Quebec.
Azimut intercepted a wide, shallow deposit in its first seven holes at the property, returning the standout assay of 3.15 grams of gold per tonne (g/t Au) over a whopping 102 metres. Other results were nearly as exciting, including 2.84 g/t Au over 108.2 metres, 1.68 g/t Au over 97 metres, and 1.52 g/t Au over 54.1 metres.
Azimut says it "considers these results to be among the most significant gold exploration results in the James Bay region since the 2004 discovery of the Éléonore deposit by Virginia Gold Mines," which Virginia Gold Mines sold to Newmont for $420 million.
Azimut believes that the gold-bearing mineralization is part of a larger 7-kilometre zone on the property and is conducting a geophysical survey to pinpoint where to drill in its upcoming, "more comprehensive" drill program.
The company acquired the Elmer property back in 2018, based on what it calls a "pioneering proprietary approach to [b]ig [d]ata analytics." Based on the company's relatively flat share price in 2018, that acquisition was initially met with a shrug from investors. Azimut stock received a bump at the beginning of 2019 when the company announced an expansion of its partnership with SOQUEM Inc. Initial sampling at Elmer also sparked an uptick. But with the news of the new assays, shares of the company have tripled from 50 cents to $1.50 per share.