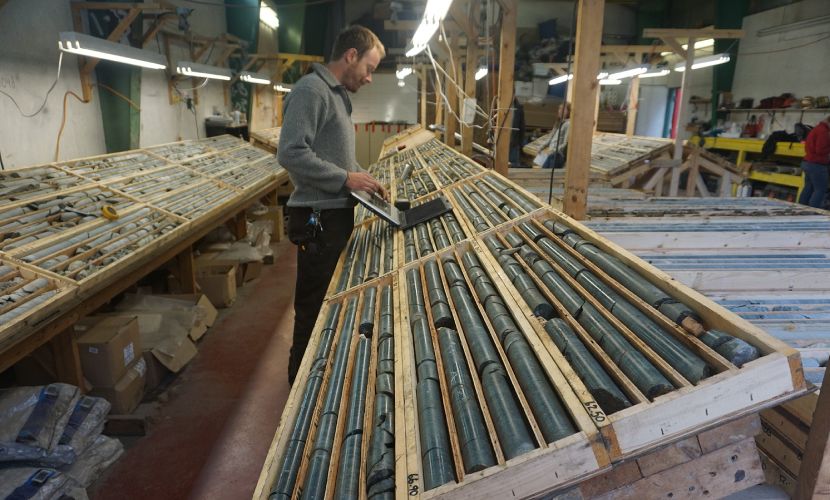 Source: Ascot Resources' 2016 Press tour, ©2016 MINING.com, Flickr Attribution 2.0 Generic License
Ascot Resources Ltd. (TSX: AOT) announced plans for a $10 million non-brokered private placement Wednesday. The company plans to issue up to 7.8 million common shares at 64 cents each and up to 5.1 million flow-through shares at 98 cents each.
Ascot CEO Derek White says he is "pleased with the support" that the company has received "from its existing shareholder base." He says proceeds from the flow-through shares, priced at a premium to Ascot shares, will "reduce dilution" and be used to fund Ascot's 2020 exploration program. Funds from the common shares will be used "to advance the permitting process and progress the project towards construction."
Ascot's focus is on its Premier project in northwestern British Columbia. The company began drilling the property in April and reported a number of assay results across the year, including 66.3 grams per tonne gold (g/t Au) over 1.00 metres in June, 24.45 g/t Au over 8.43 metres in September, and 880 g/t Au over 1.00 metres in December—the latter of which boosted Ascot shares almost 30 cents.
The company released a resource estimate for the Premier in mid-January, reporting an indicated 1.07 million ounces of gold and 4.67 million ounces of silver along with an inferred 1.18 million ounces of gold and 4.67 million ounces of silver. The company speculates four deposits could feed the central Premier mill, containing a combined measured and indicated 1.85 million ounces of gold and 6.82 million ounces of silver, in addition to an inferred 1.25 million ounces of gold and 4.77 million ounces of silver.
Ascot aims to have a feasibility study for the project by the end of March. The company plans to conduct more underground infill drilling to complement 2019 drilling, which was focused primarily toward the surface.
Up 2 cents today to 71 cents, shares of Ascot are just a few cents shy of where they were trading just before the company began drilling Premier. Shares declined from a relative peak early this year after the company released its latest assay results.