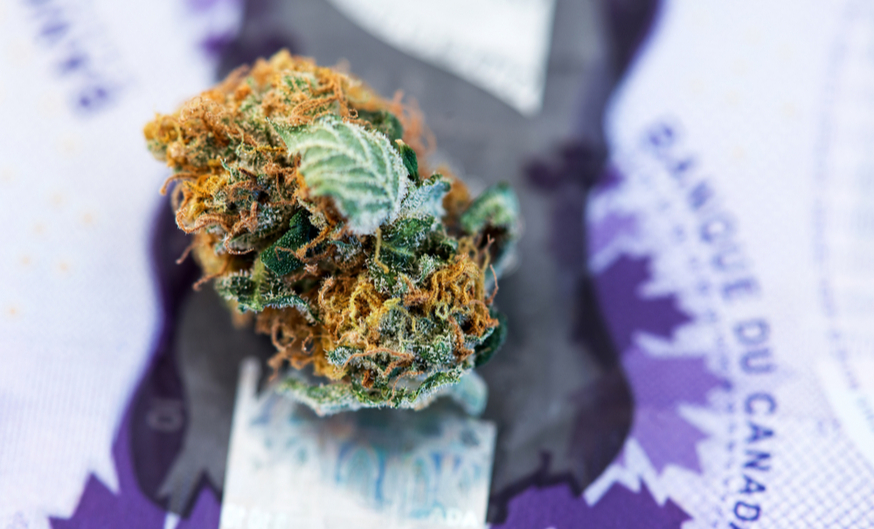 Source: Mc_Cloud, Shutterstock.com
Shares of Ontario-based cannabis producer Aphria Inc. (TSX: APHA; NYSE: APHA) rose 10 cents Wednesday morning on 14.68 million shares in response to the company's release of its third-quarter financial results, chalking up a profitable quarter—a rare sight among pot stocks.
For the quarter ended Feb. 29, the company reported a net income of $5.7 million, or 2 cents per share, on revenue of $44.7 million. Adjusted EBITDA rose 78% from the previous quarter to $6.0 million, while operating income jumped to $8.7 million from a loss of $9.6 million. $55.6 million of its revenue came from its cannabis business, a 65% increase. What's more, the Aphria ended Q3 with $515.1 million in cash and cash equivalents on hand and secured a $100 million private placement from an unnamed institutional investor back in January.
The Canadian cannabis industry has struggled since its initial hype, weighed down by a slow retail rollout, supply issues, and an active grey market. But Aphria has been quietly outperforming much of its competition, though it has suspended its full-year outlook due to COVID-19, and will almost certainly take a hit due to the pandemic. And it's important to note that amid the good news, its margins dropped.
Shares of Aphria have been on a steady decline for over a year in line with the general cannabis market, but today received a 2% boost, back to levels last seen in mid-February.