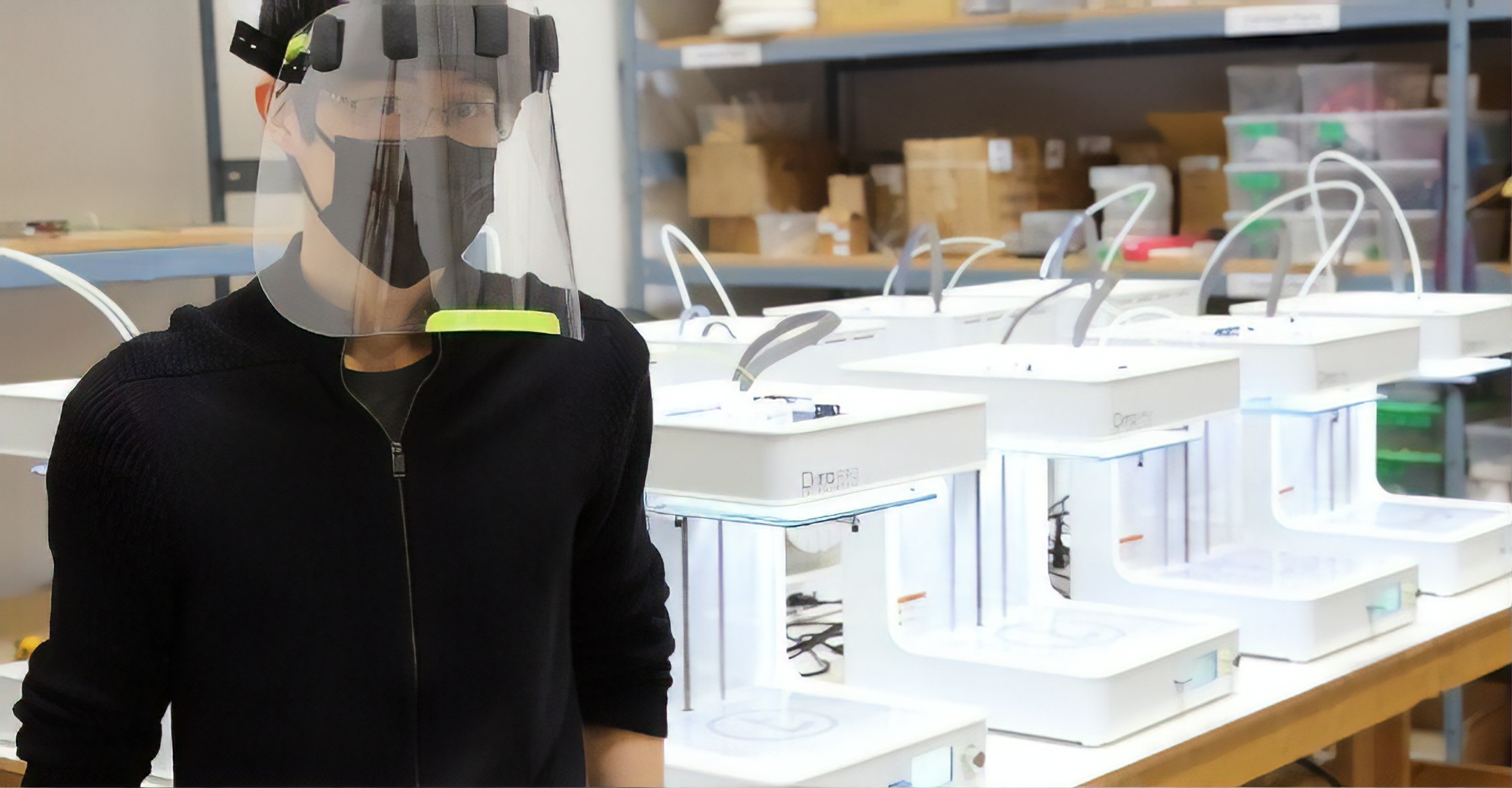 Tinkerine CEO Eugene Suyu wearing a 3D-printed face mask, image courtesy TriCity News
3D printing company Tinkerine Studios Ltd. (TSX-V: TTD) enjoyed a massive burst of trade activity for its stock Thursday after announcing that it had developed a printable prototype ventilator splitter designed to ease an undersupply of ventilators should the COVID-19 situation worsen.
The Delta-based company says that the splitter was designed "with input from medical professionals including respiratory therapists in the Greater Vancouver region." Though, in a follow-up release, it was quick to point out that the device is just a prototype, that it has not been approved by any regulatory body, and that no orders for the device have yet been signed.
Still, if it works, the splitter could help prevent a critical shortage of ventilators as cases of COVID-19 rise—one of the biggest contributors to the buckling of medical systems and death amid the pandemic.
Tinkerine has already been busy 3D printing face shields to support front-line medical workers, and in the latest release, said that a number of partners in the 3D printing educational community have volunteered printers to aid its efforts, joining Tinkerine's "Educational Production Consortium."
"On Tuesday, we were making 240 [face shields] a day," Tinkerine CEO Eugene Suyu told the Vancouver Sun on Wednesday, "But the demand was so high and it wasn't enough, so since then we have retooled and now we are making 1,000 a day."
Trade volume has exploded since the company announced its COVID-19 production plans on March 20, with the stock climbing from 1.5 cents to 18.5 cents since then.