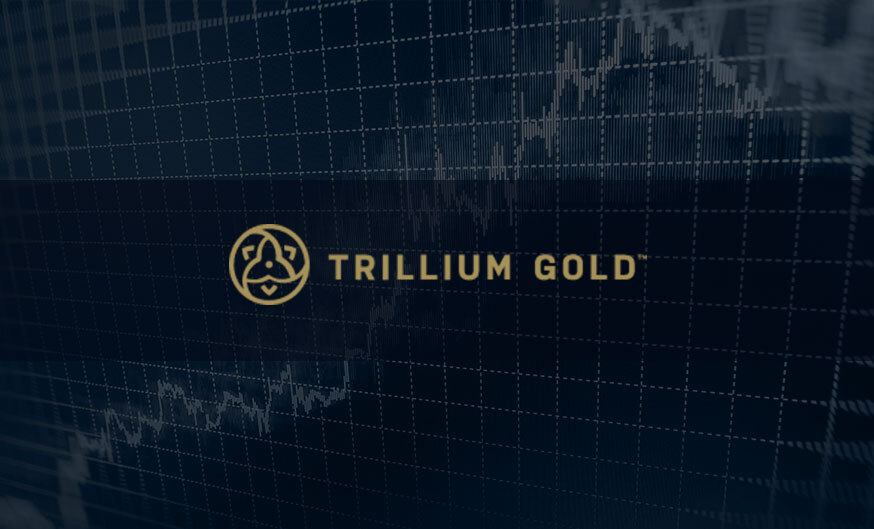 A belated "Happy Thanksgiving" to our American readers! And a warm welcome to our weekly deep dive into financings that generated big results.
To pick a deal to cover, we use the PrivatePlacements.com Financings database, measure the return on equity from private placements that have recently become free trading, and select the most interesting of the bunch. We also calculate the return on warrants if exercised, and filter out all financings priced at $0.10 or less. So, without further ado, here's the company that caught our eye from the last week.
Trillium Gold Mines Inc. (TSX-V: TGM) is a junior gold explorer focused on uncovering upside in the Red Lake District of Ontario. Back on July 16th 2020, the company closed a financing at a 72.88% discount to its then share price of $1.60, leading to tremendous returns for investors whose financing paper became free trading last week. More on the steep discount to market later in the article.
Note: PrivatePlacements.com has not received any compensation from Trillium Gold Mines in connection with this message, nor is the writer an investor in the company.
Trillium Gold Mines Inc. (TSX-V: TGM) Term Sheet
Gross proceeds: $999,840
Number of units: 2.08 million units
Price per unit: $0.48
Closing date: 07/16/2020
Today's Share price (Nov. 26): $1.60
Appreciation: 233.3%
Warrants: Full
Strike price: $0.60 (Warrants already in the money)
Expiry date: 07/16/2022
Return on warrants (Nov. 27): 166.7%
ROI ($100k investment): $441,667
Breaking down the deal
On July 16th 2020, the company closed a non-brokered $999,840 private placement at $0.48 cents per unit. Each unit consisted of both a common share and a full warrant, with warrants exercisable at $0.60 on July 16, 2022.
Again, that's an incredible 72.88% discount to its $1.77 per share price on the date the deal closed. And warrants were already in the money. This could be due to a price reservation form the company filed with the TSX-V back in June, but we don't know for sure. We reached out to Trillium for comment but haven't heard back yet (we'll update you when we do). Whatever the reason, it was truly a no-brainer for investors with access to the deal.
Had you invested $100,000 in the offering back in July and were able to exercise your warrants today, your $100k would now be worth $416,667 (assuming you exercise the warrants).
Trillium Gold highlights:
1. Solid projects, with excellent grades, in a legendary jurisdiction
Trillium Gold Mines is working to explore an array of projects in the Red Lake District, a high-profile mining region in northern Ontario. The area hosts the Red Lake Mine, a tremendously profitable operation which has produced over 25 million ounces of gold since 1949, as well as a huge variety of other discoveries and mines that have generated huge returns for their owners.
Trillium's principle claim to fame is its Newman Todd project, a property with serious results in its past including the wildly bonanza-grade 681 grams of gold per tonne (g/t Au) over 0.5 metres from a program back in 2012.
The company says that 41% of the 165 historical drill holes returned intervals grading greater than 20 g/t Au over various lengths—meaning in a world where 5 g/t Au is often considered economically viable, Newman Todd is an attractive prospect indeed. What's more, nearly all previous drilling has been to depths less than 400 metres. Trillium hopes to dig deeper than previous operators and pinpoint a massive new discovery in the region.
2. A catalytic ~30,000-metre drill program underway
Junior mining companies live and die by their drill results, and with a ~30,000-metre drill program underway on a solid project in an exciting jurisdiction, we're sure to see intercepts come in from Newman Todd and Trillium's other, earlier-stage projects in the area in the coming months.
Every drill hole has the potential to move shares, and in a region like the Red Lake District, this is doubly true.
3. Cash on hand and a tight capital structure
Trillium Gold has 30.77 million shares outstanding, 44.79 million fully diluted, and a market cap of $55 million. And with over $12 million in the bank, the company is cashed up for the foreseeable future, with the funds to see its current exploration efforts to the end.
The company is certainly worth following - make sure you add them to your PrivatePlacements.com Watchlist to be notified next time there's a financing opportunity.