The world needs lithium. Argentina Lithium may be poised to deliver.
The world needs lithium. Argentina Lithium may be poised to deliver.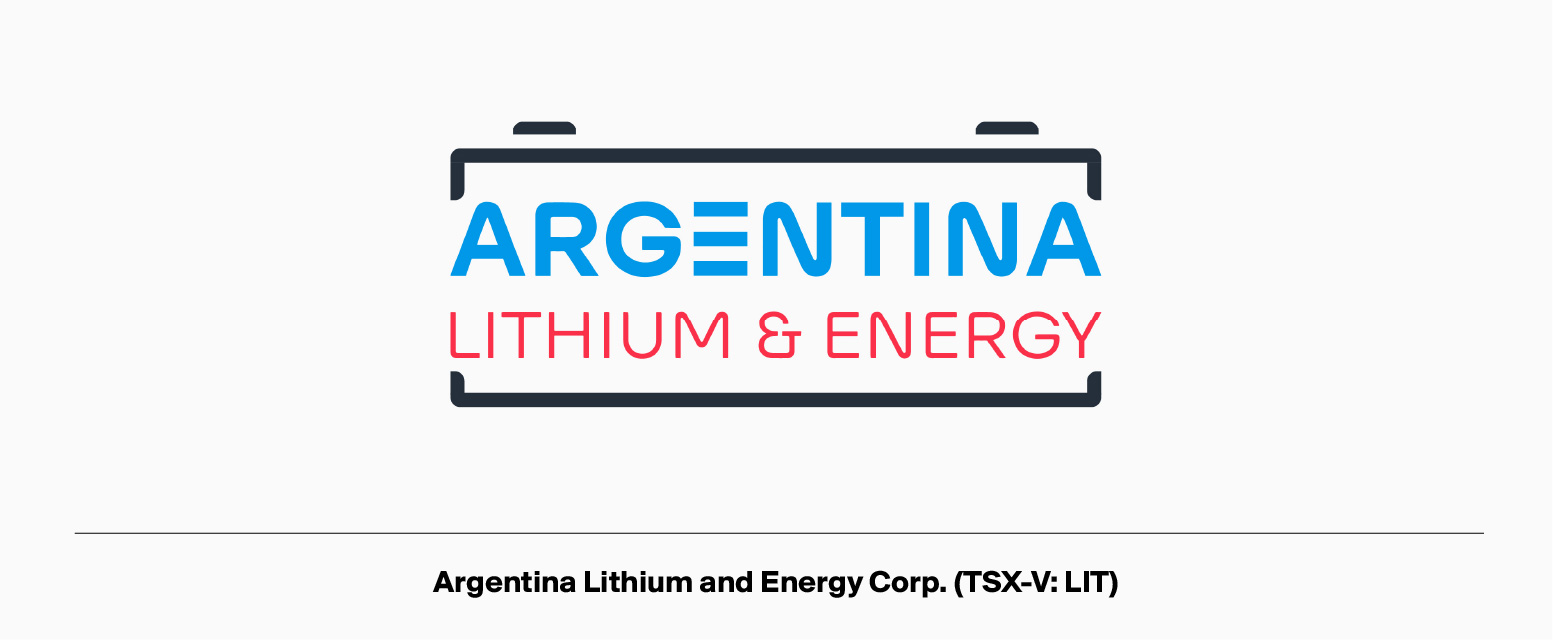 Argentina Lithium and Energy Corp. (TSX-V: LIT)
The story at a glance:
High demand, limited supply: Lithium is a necessary component of the world's clean energy future, and we're currently not producing enough.

A team with regional know-how: The Grosso Group has been operating in Argentina for over 30 years—they know how to make things happen in the region

A world-leading jurisdiction: All of Argentina Lithium's projects are located in the "Lithium Triangle," which contains an estimated 75+ percent of the world's lithium reserves

Results on the way: An ongoing drill program from Argentina Lithium's flagship promises ongoing drill results, with a maiden resource estimate planned in 2023
LEARN MORE ABOUT THE COMPANY HERE
Supply-and-demand economics meet a strong resource base.
It's a simple story.
Lithium is currently a fundamental component in the construction of batteries for electric vehicles, and EVs are becoming ever more dominant in the marketplace.

In early 2022, the number of consumers looking to buy an electric vehicle reached 52 percent, according to the latest EY Mobility Consumer Index. It's the first time the index has cracked the 50 percent mark.

Bloomberg projects that EV sales will jump from 6.6 million in 2021 to 20.6 million in 2025—a 204 percent jump in just four years. By 2040, sales projections reach over 70 million, a 961 percent jump.

What's more, Canada, California, and most of Europe have already signed pledges to totally phase out combustion engine vehicles by 2040. The transition continues apace.
Every one of the millions upon millions of EVs set to be produced as the world transitions into its clean energy future currently needs lithium in order to operate.
And of course, all this lithium has to come from somewhere. But lithium is not as abundant as many people may assume.
Which is where Argentina Lithium and Energy Corp. (TSX-V: LIT) enters the picture.
Argentina Lithium is a mining company with promising projects deep in South America's so-called "Lithium Triangle."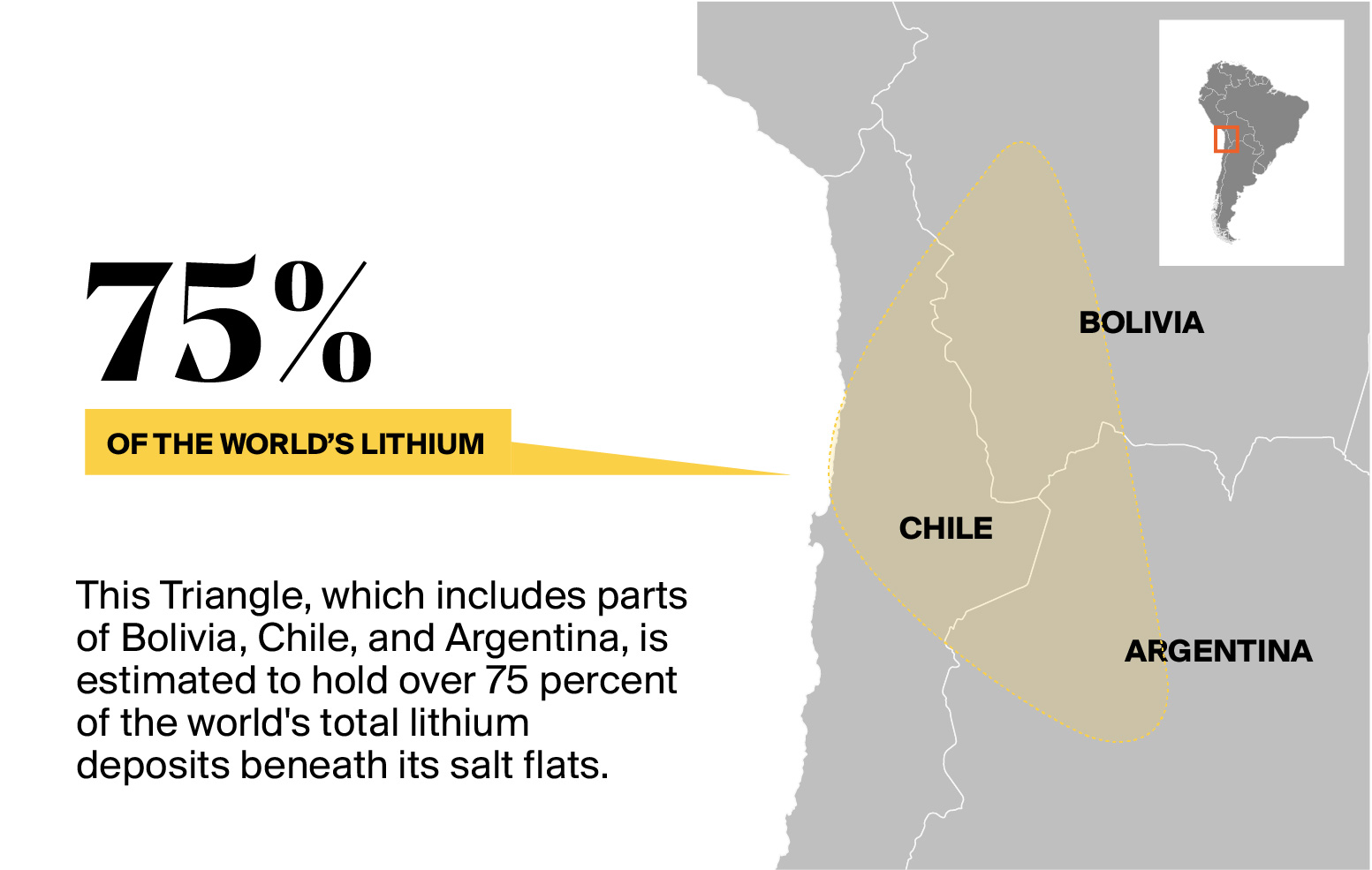 This Triangle, which includes parts of Bolivia, Chile, and Argentina, is estimated to hold over 75 percent of the world's total lithium deposits beneath its salt flats.

LIT's projects are currently undergoing an extensive drill program, with positive results already surfacing and a potential maiden resource estimate planned for Q1 of 2023.
In short, Argentina Lithium may be uniquely positioned to deliver a meaningful portion of the world's lithium in coming years. It's the perfect investment opportunity.
The stock is already gaining momentum. Here, we'll delve into why.
At PrivatePlacements.com, we analyse every exploration stock with our five M's of mining success: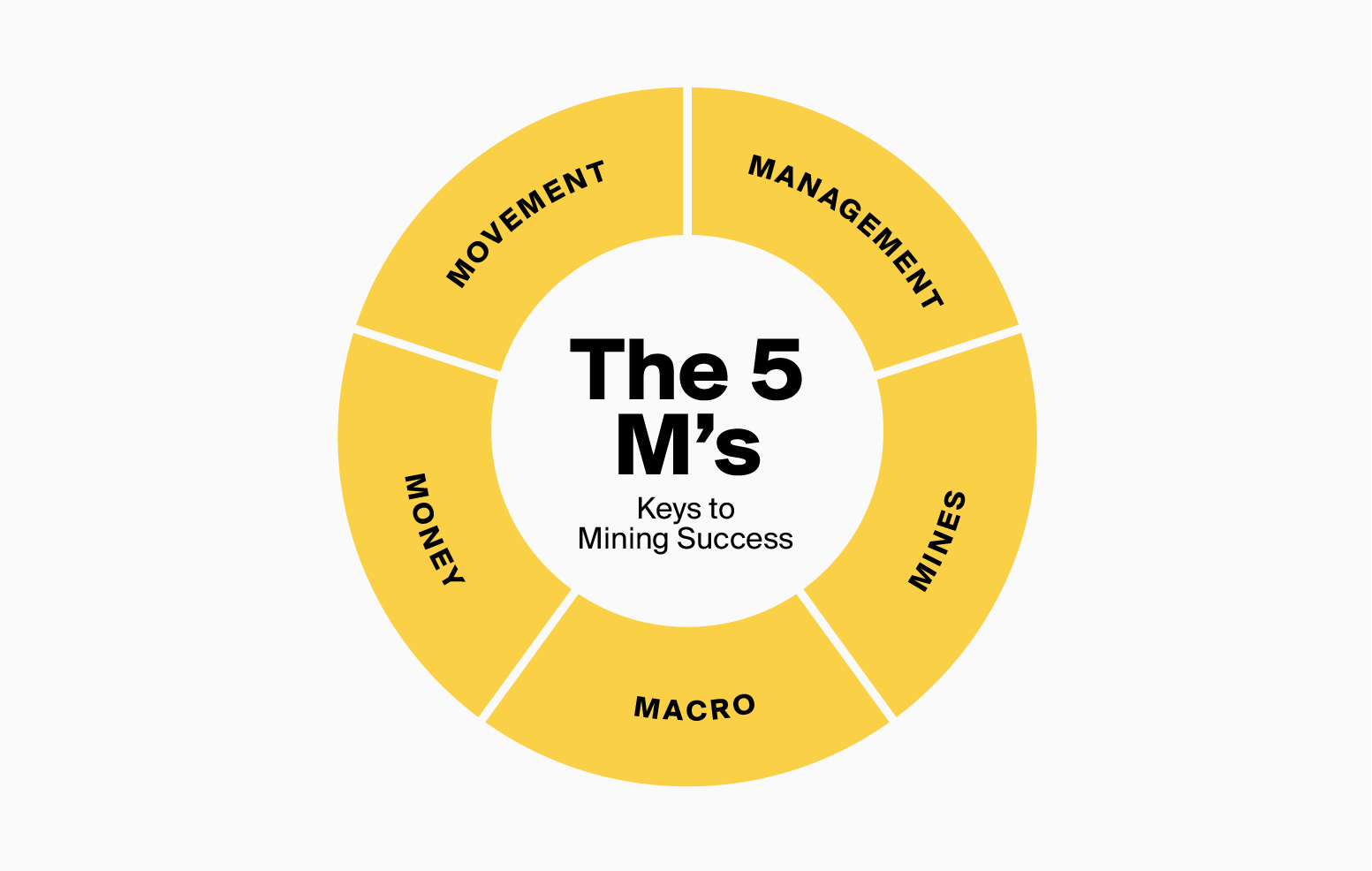 Macro: Is there a genuinely catalytic trend underpinning the commodity? Is it a good time to invest?
Management: Does the management team behind a company have what it takes to bring about a successful outcome for investors? Do they have a history of serial success? Do they have concrete experience in the specific field and location in which they now operate?
Mines: Is the company's project in an area with a history of precious metals success? What has the company found so far?
Money: What is the company's share structure? How much cash does it have on hand?
Movement: What will cause price movement for shares in the company in the coming months or years? What will generate returns for investors?
Macro: The lithium market has already achieved liftoff. Future shortages may drive further gains.
In response to staggering increases in EV adoption, the lithium market has absolutely exploded in recent years.
The metal has had its ups and downs in the past, but we've never seen anything like what's happening now.

The price of lithium carbonate skyrocketed 388 percent from the beginning of 2021 to October 2022.

On Sept. 16, lithium prices smashed through an all-time high of $71,400 per tonne, propelled by a surge of Chinese demand and disruptions in production.
We are already seeing the consequences of limited lithium supply. Meanwhile, the International Energy Agency says that we could be facing a shortage of lithium by as early as 2025 "unless sufficient investments are made to expand production."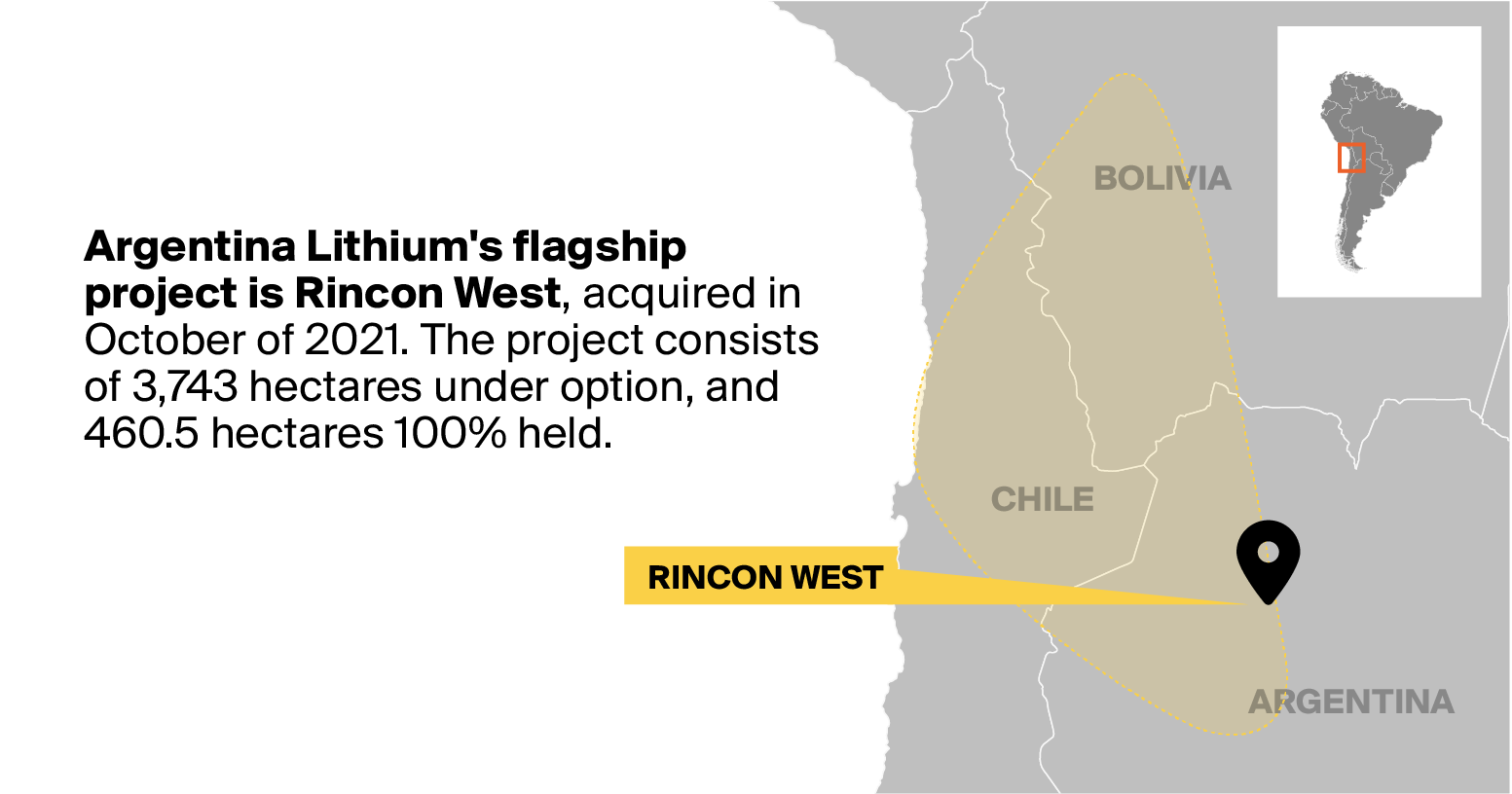 As we noted before, by some estimates South America's "Lithium Triangle" houses as much as 75 percent of the world's lithium beneath its wide, dry salt flats.
As such, it's reasonable to expect that a substantial portion of that expanded lithium production will come from the region.
Which is why Argentina Lithium's position in northwest Argentina is so advantageous. The company is exploring deposits which could potentially become major players in the energy market that is now just arising.
And importantly, LIT's team has the region-specific expertise that will be necessary to bring its projects to fruition.
Management: A well-known dream team with unparalleled experience mining in Argentina.

Argentina Lithium is helmed by the Grosso Group, a private management firm that has focused on unlocking value in Argentina since its inception in 1993.
Over its 30-year history, the Grosso Group has developed a sterling reputation in Argentina, both for the serial success of its excellent projects and for its honest way of doing business.

Across four major discoveries, the Group has proven its ability to bring projects from discovery all the way to the resource definition stage, and in some cases, into production.
In short, the Grosso Group are the pre-eminent experts at navigating the complex Argentine marketplace.
They are by now a team known and trusted by the Argentine government, after having time and time again secured strong projects accompanied by the all-important social license that is key to ethically doing business in the region.
It's difficult to overstate just how much of a competitive advantage this gives Argentina Lithium over its competitors.
The Lithium Triangle is a tremendously competitive region; numerous large Chinese and German firms have set their sights on developing its rich lithium deposits. But it's the Grosso Group's spotless record and regional acumen that has empowered them to be the one to acquire these highly sought-after properties.
There are two members of Argentina Lithium's management team you definitely need to know.

The first is Grosso Group founder Joseph Grosso, director at Argentina Lithium. Joe Grosso is the key to the Grosso Group, a true pioneer of mining in Argentina with one of the most extensive histories mining the region in the industry. He was inducted into Argentina's Mining Hall of Fame in 2017.
To be clear, that's an honour shared by no other Canadian—this guy is the real deal.
A second notable member of LIT's team is Nikolaos Cacos, Argentina Lithium's CEO and Joe Grosso's right-hand man since the two started the Grosso Group in 1993.
Like Joe Grosso, Niko has over 30 years of experience mining and exploring Argentina, while consistently providing sage guidance in the administration of public companies.
Truly, in our opinion there is no better pair to accomplish the task of mining the Lithium Triangle than this pair.
Then you add on the company's vice president of exploration, Miles Rideout, an expert geoscientist with a deep understanding of Argentina, and Dr. David Terry, the company's Qualified Person, and you realise just how much Argentina-specific experience is behind LIT's ventures.
In an interview with PrivatePlacements.com, legendary speculator Rick Rule says that one of the key factors behind any mining company's success is previous, laser-focused experience mining the specific metal in the region in which the company hopes to uncover a new deposit.
Argentina Lithium and Energy Corp. (TSX-V: LIT) has this experience and then some.
Mines: Two highly promising projects in the world's leading lithium jurisdiction
Rincon West: A flagship with encouraging results, big neighbours, and immediate prospects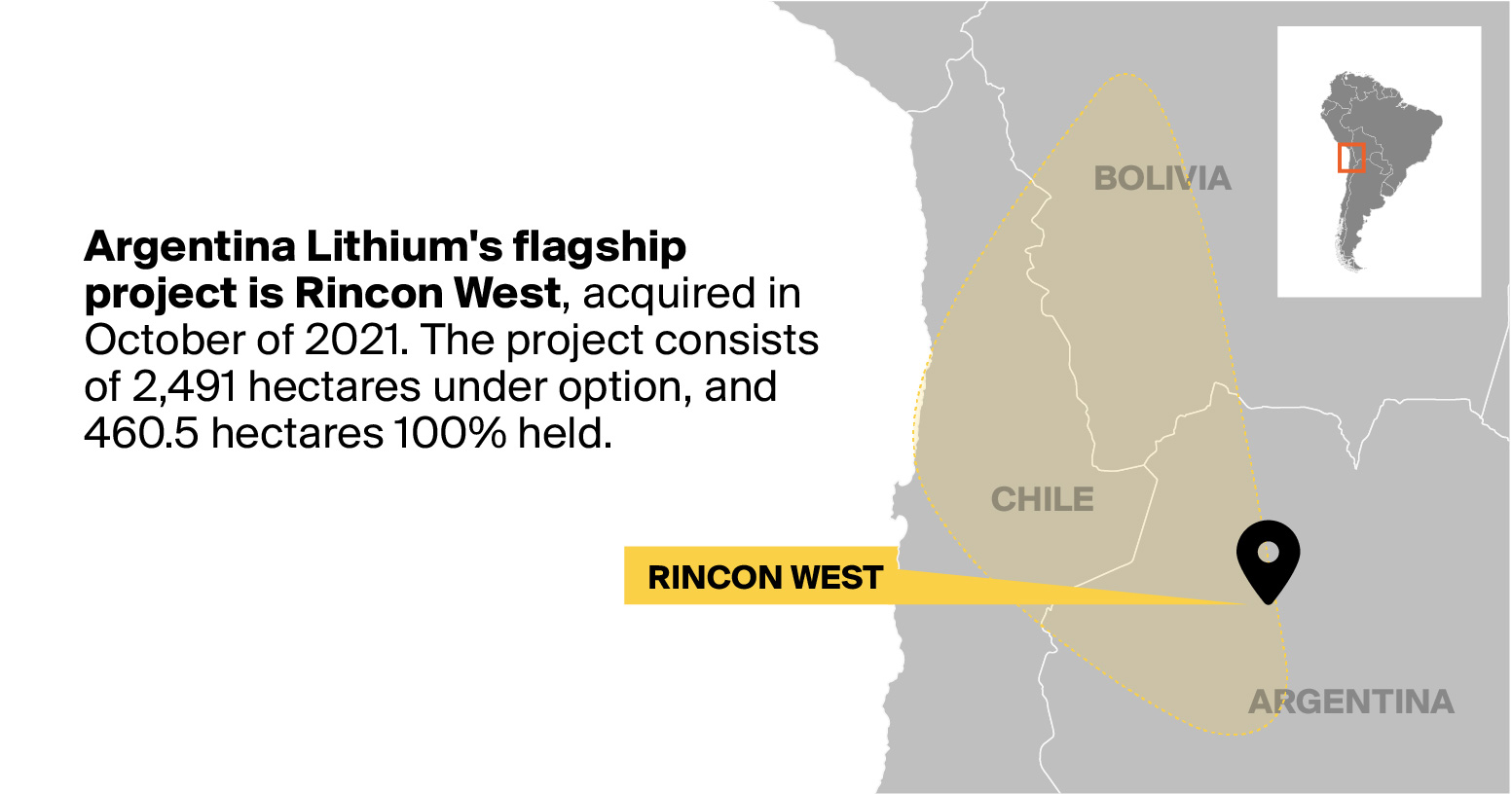 Argentina Lithium's flagship project is Rincon West, acquired in October of 2021. The project consists of 2,491 hectares under option, and 460.5 hectares 100% held.
The landscape is ultra-arid, consistent with the composition of the bulk of the Lithium Triangle, one of the driest regions in the world.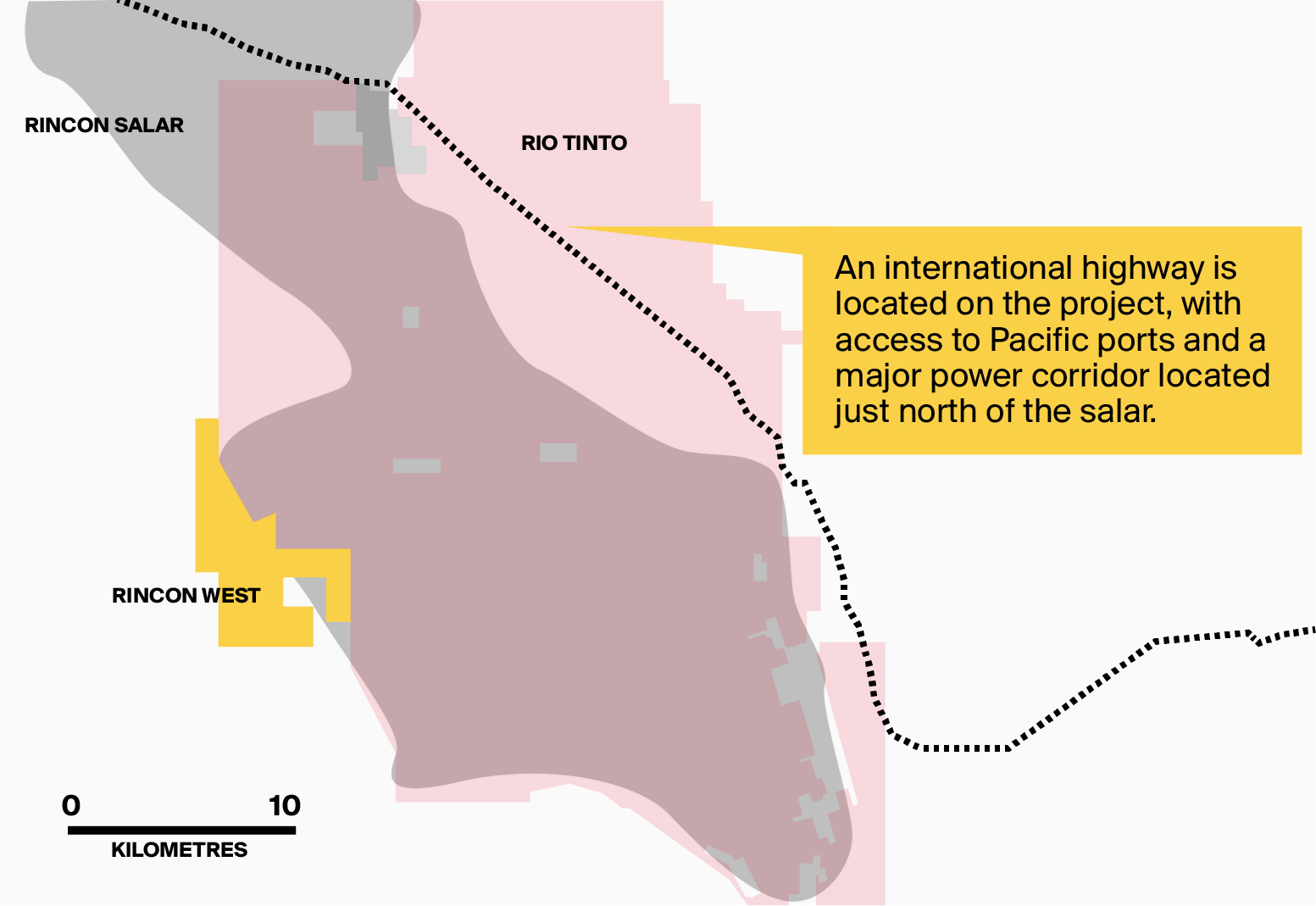 An international highway is located on the project, with access to Pacific ports and a major power corridor located just north of the salar.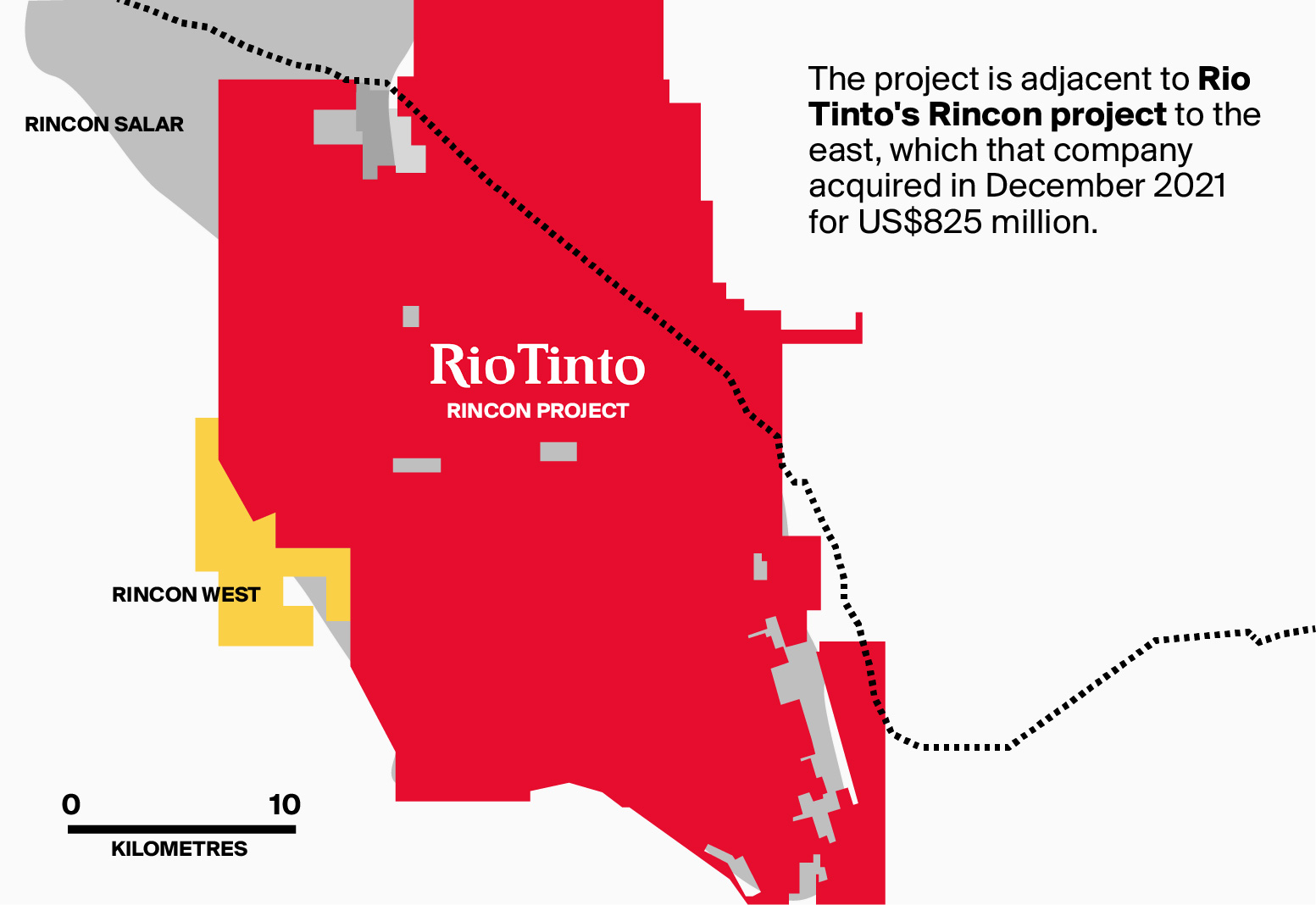 The project is adjacent to Rio Tinto's Rincon project to the east, which that company acquired in December 2021 for US$825 million.
It's also close to Argosy Minerals' project, also called Rincon. Geological studies there indicate 245,000 tonnes of indicated lithium carbonate. A processing plant is already under construction—a strong indicator of success.

But the most important question about LIT's Rincon West is: Does it have the lithium necessary to become a tier-one deposit?

That will come down to the results, and luckily, the company began a 2,000-metre drill program at the project in May.

So far, results are promising. In initial drilling, the company reported a 70-metre thick interval with grades ranging from 225 to 380 milligrams per litre.
The results confirm that the lithium brines in the high-profile adjacent projects extend beneath Argentina Lithium's property.

For those that don't yet know how to read lithium exploration results, anywhere north 100 milligrams per litre is generally worth investigating. Anything north of 300 milligrams per litre (mg/L) is interesting indeed.
To hit a maximum of 380 mg/L in its first drill hole is definitely encouraging. And in the company's second drill hole on the project, it intercepted intervals ranging from 337 to 367 mg/L.
Drill results have the potential to make or break a mining project. As such, they can have a big impact on the stock as they are released. And with further drill results being released at a steady clip from Rincon, we will quickly see what the project has in store for the company.
Another key stage in any exploration stock's life is the resource delineation stage, in which official mineral resource estimates give us a clearer picture of a deposit's potential.

Argentina Lithium already has a mineral resource estimate planned for Q1 2023. The undertaking will depend upon the drill results that appear between now and then, but so far, things are looking good.
Antofalla North: An early-stage project on one of the largest salars of lithium brine in the entire country
Argentina Lithium's second top project is Antofalla North, a very large, early-stage project spread across 15,000 hectares mixed between fully-owned and portions under option.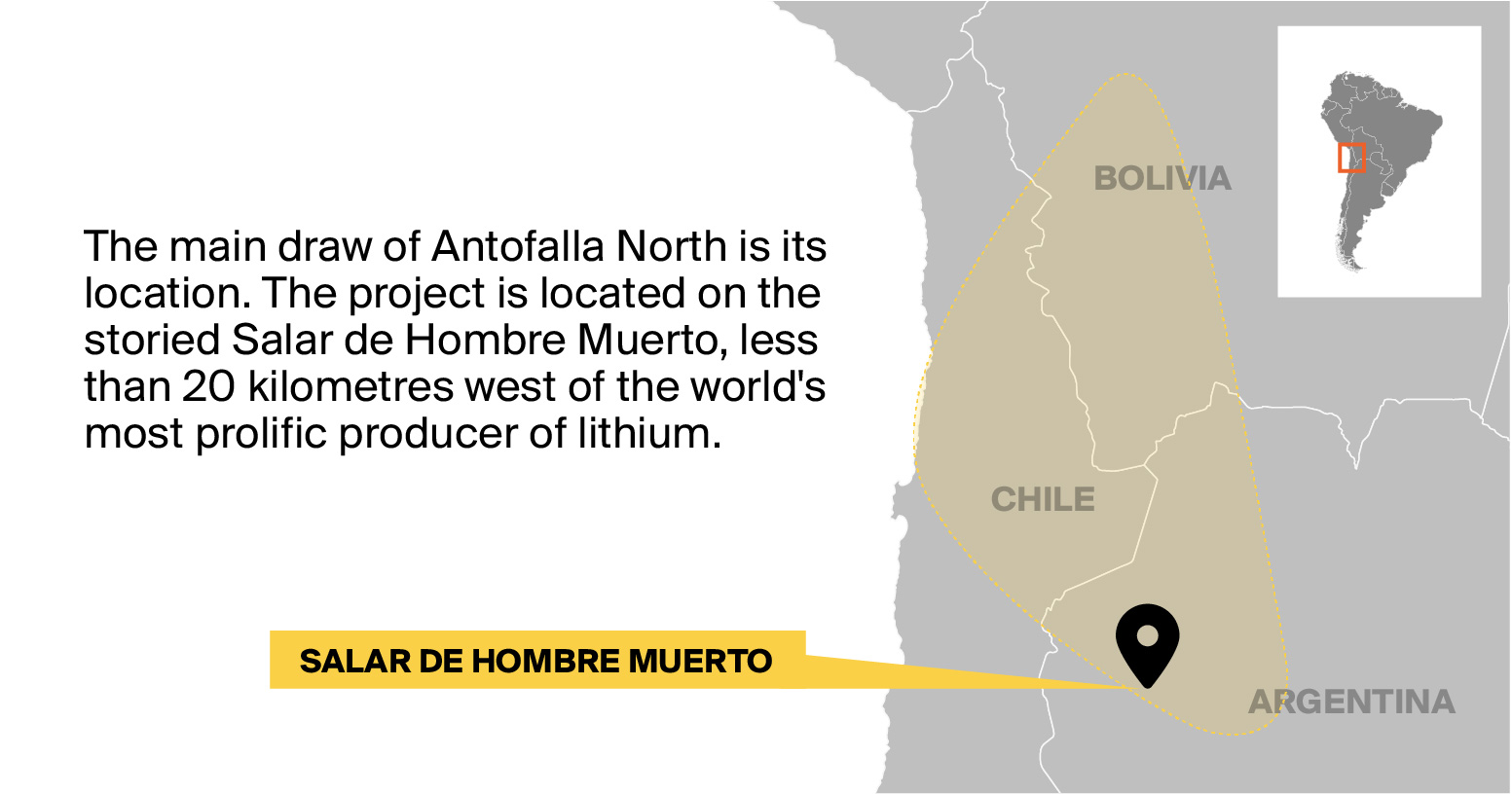 The main draw of Antofalla North is its location. The project is located on the storied Salar de Hombre Muerto, less than 20 kilometres west of the world's most prolific producer of lithium.
In addition, the lithium giant Albemarle owns a massive land position to the south. Albemarle has called their deposit one of the largest in all of Argentina.
A geophysical survey on the property conducted in 2018 revealed interesting, high-conductivity targets in the upper 100 metres of the property, with further targets at depth.

Right now, it's early days for Antofalla North, but Argentina Lithium has stated plans to kick off further geophysics in January of 2023, once the drill program in Rincon West is complete.
While Rincon West is clearly the star, Antofalla North gives investors optionality. The project has serious potential, and we'll be keeping an eye on it in the months and years to come.
And while we've pointed out these projects' neighbours as positive indicators for their mineralization, it's also important to note that being close to majors grants these projects strong M&A potential.
It's a strong, simple story—the kind we at PrivatePlacements.com love.
Money: A straightforward share structure that inspires confidence
Argentina Lithium's share structure is pretty straightforward, predominantly owned by retail investors with a few additional funds holding significant positions.
The company's management team, their friends, and their family are all large shareholders—which is a key indicator in a team's real faith in a venture.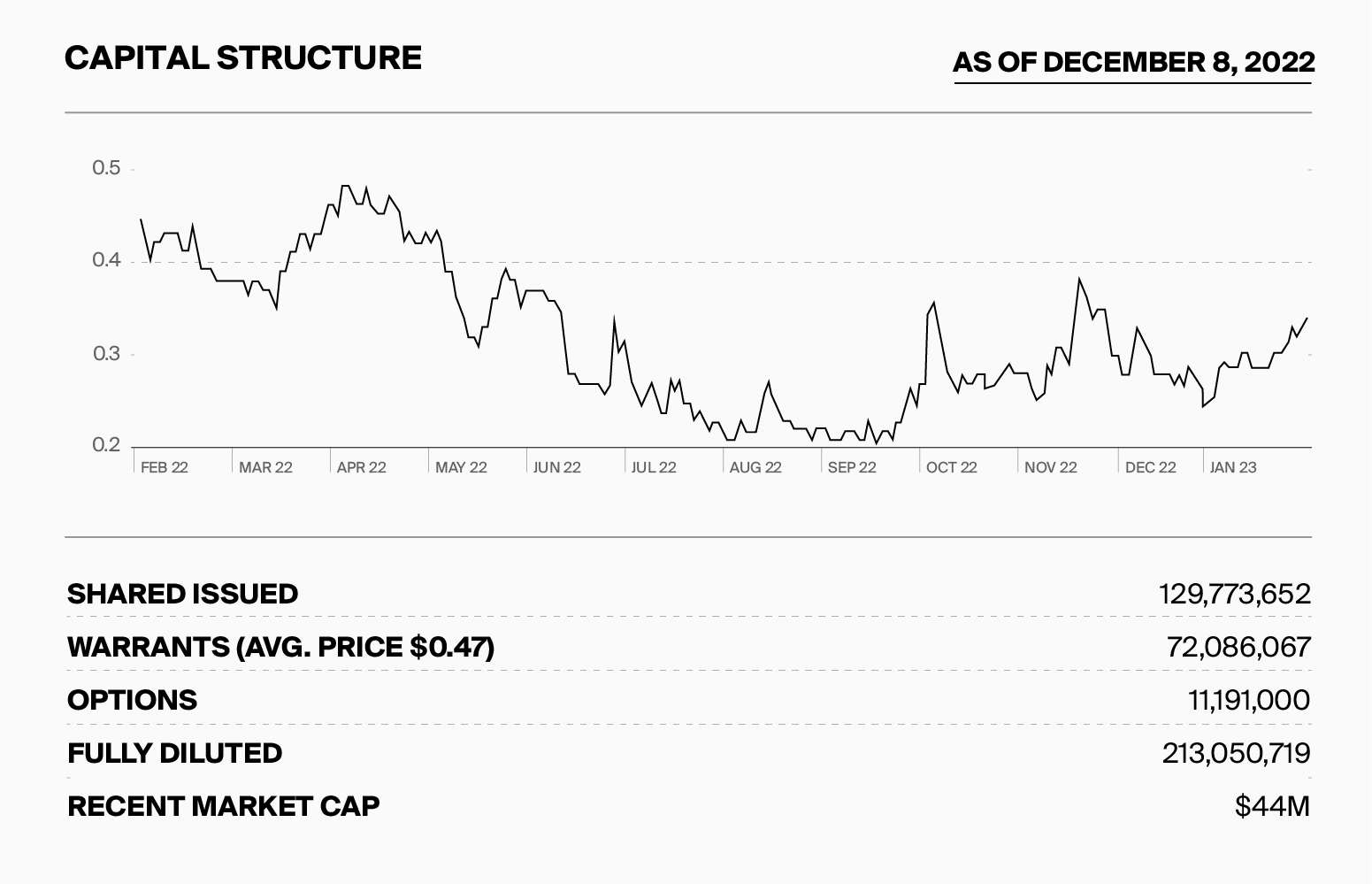 The company assures us it is held by those with a long-term vision, with no imminent sell-off dates or free trading shares to complicate your potential investment.
Basically, the company is organised just the way we like: With strong insider ownership and support from a wide retail investor base.
Movement: The best macro story you can ask for, news on the way, and numerous opportunities for growth

When Argentina Lithium announced that it was acquiring Rincon West last October, shares of the company rose 134 percent in just a few days.
While the stock evened out shortly after, it remained higher than before. It's an apt demonstration of the power of positive news when it comes to exploration stocks.
We certainly wouldn't deign to predict what exactly will happen with Argentina Lithium—as always, past performance is not indicative of future results.

But we can say with reasonable certainty that the upcoming, highly-anticipated drill results from Rincon West will have some impact, whether positive or negative.
The same goes for any eventual maiden resource estimate at the project, or a potential preliminary economic assessment—these are the moments that make an exploration company prove its true worth.
Add this to the current lithium market, for which nearly every indicator consistently brings positive news, and you have a winning combination.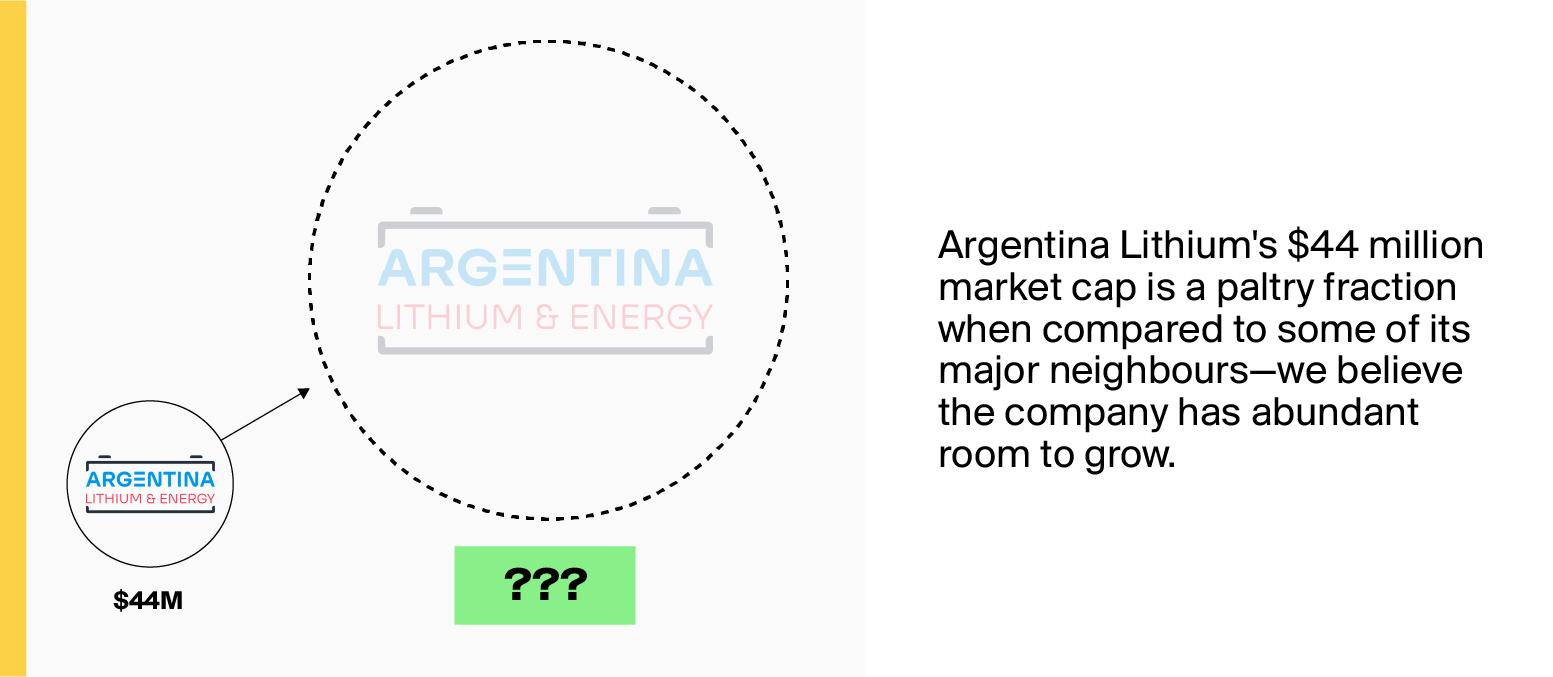 Argentina Lithium's $20 million market cap is a paltry fraction when compared to some of its major neighbours—we believe the company has abundant room to grow.
Again, it's a dead-simple investment thesis. The world needs lithium. Argentina Lithium's projects are located in the same area that houses over 75 percent of the stuff. And its current projects are already proving to be promising.
It's the precise story we at PrivatePlacements.com look for when we invest in mining companies. And in our opinion, it's the perfect time to get involved.
To learn more about Argentina Lithium and Energy Corp. (TSX-V: LIT)
Subscribe to the company's mailing list for regular updates
Full Disclosure: Argentina Lithium and Energy Corp. is a paid sponsor of PrivatePlacements.com.
Disclaimer: The service and the contents are provided by the sender and other information providers on an "as is" basis. The sender and any and all other information providers expressly disclaim any and all warranties, express or implied any information herein or on PrivatePlacements.com.
PrivatePlacements.com and its and its owner and its owner's directors, employees, consultants, contractors, agents, and the like ("Representatives"), do not give any tax or investment advice; and do not advocate the purchase or sale of any security or investment. Contents are intended as general information. None of the contents constitutes an: (1) offer to sell or the solicitation of an offer to buy by Blender Media and/or its representatives any security or other investment; (2) offer by PrivatePlacements.com or its owner and/or their representatives to provide investment services of any kind; and/or (3) invitation, inducement, or encouragement by Blender Media and/or its representatives to any person to make any kind of investment decision. You should not rely on the content for investment or trading purposes. Securities or other investments referred to in any of the contents may not be suitable for you, and you should not make any kind of investment decision in relation to them without first obtaining independent investment advice from a person authorised to give it. All communications by PrivatePlacements.com are subject to its terms of use and disclaimer, which can be viewed here and here.
Recent Articles